This is one of those recipes where I took a basic chocolate chip recipe that I had, threw a bunch of "stuff" in and crossed my fingers, hoping it would work. :-)
After I mixed it all up, I decided that it was too hot to have the oven going any longer than necessary, so I decided to make them into bars.
What You'll Need:
1/2 cup butter, softened
3/4 cup brown sugar
1/4 cup sugar
3 large eggs
1 (3.4 oz) pkg instant pistachio pudding
1 cup oats
1 tsp. baking soda
2-1/4 cups white whole wheat flour
3/4 cup mini choc. chips
20 mini heath bars, crushed/chopped
1/2 cup caramel sauce (I used the ice cream topping kind)
1 egg is missing... I started out with 2 and needed to add a 3rd. : -)
Preheat oven to 350 degrees. In a large bowl, mix the butter and sugars together until smooth. Add in eggs.Next, add the flour, baking soda and pudding. Blend, and then add in the caramel, oats and chocolate chips.
Next, chop up the mini heath bars.
Before.....



....and After! : -)



Add the heath bars to the bowl and stir until well incorporated. At this point, you should have a big gooey mess in a bowl. :-)
Grease a 15x11 inch baking pan, and spoon the batter in a spread it in an even layer.
Bake for 18-20 minutes. I would normally say at this point, "Use a toothpick to check for doneness", but that didn't work in this instance. Between the caramel, chocolate chips and heath bars, it was hard to tell by that method. :-) I do know that they were DELICIOUS. They didn't last long.
All done!



If you give these a try, please let me know what you think!
~ Thanks for stopping by! ~
Jaime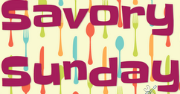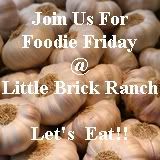 Come join in the fun at
these fabulous parties
!