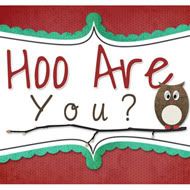 I've missed this for the past few weeks. By the time I thought of it, I was a few days to late to join in the fun! I enjoy getting to know other bloggers, and it's a great way to connect. Here are this weeks questions:
1. Are you a mom and if so how many kids do you have?
2. List 3 qualities that you love about your mom!
3. What is your favorite thing your mother cooks?
4. What do you love about being a mom?
5. What are your plans for Mother's day?
1. Yes, I am a Mama to 2 wonderful kids. Bugaboo is 8 (9 next month!), and Baby Girl is 3. I am so blessed. Here they are......
2. She is kind-hearted, straight-forward and the most loving/thoughtful person I know.
3. I love most everything my Mom cooks. From scratch and so yummy. My favorite would have to be her lasagna. I always asked her to make it for my birthday dinner.
4. Everything. Hearing the word "mama", the hugs/kisses/affection between us, reading books, bath time, play time, any time with them. Knowing I'm able to take care of them, and was blessed with the opportunity to do so. I do have one question...are 3 year olds supposed to talk back, stomp off and slam their bedroom door?? I thought that only happened when they became a teenager? :-)
5.

Call my Mom and Sister, and spend the day with the kids and my Fiancee.
I hope all of you have a wonderful Mother's Day!
~ Thanks for stopping by! ~