This morning, I wanted to make muffins. I was looking though my Morning Food cookbook, and saw the recipe for Morning Glory Muffins. Delicious! Fruit and veggies added is a bonus...
But,
I didn't have everything needed to make them. So, I decided to add in what I had and improvise on the rest. This is what I cam up with.
Cheerio Muffins
Ingredients:
2-1/4 cups whole wheat flour
1-1/3 cups sugar
2 tsp. baking powder
2 tsp. baking soda
2 tsp. salt
1 Tbsp. Cinnamon
3 carrots, grated
2 large apples, grated
1-1/4 cups shredded coconut
3/4 cup raisins
4 large eggs
3/4 cup vegetable oil
2 tsp. vanilla extract
2 cups apple cinnamon Cheerios
1 cup dark chocolate chips
Carrots and apples ready to go into the food processor.



Preheat oven to 375 degrees.
Sift together the flour, sugar, baking powder, baking soda, salt, and cinnamon. Set aside.
In a large bowl, mix together the carrots, apple, coconut, and raisins. Add the eggs, oil and vanilla; stir to combine. Stir in the flour mixture, just until blended.
Dry ingredients ready to sift, and the shredded carrots and apples.




Sifted dry ingredients, carrot/raisin/apple/coconut mix, and Cheerios & Chocolate chips.





Now add the Cheerios and the dark chocolate chips to the mix until combined.
YUM!




Put into lined muffin tins, and bake for 20 minutes (original recipe said 20-25....mine were done at 20).
Ready to be baked.




All done! In the background is the breakfast casserole that was baking while I put together the muffins. : -)




Ahhhh, breakfast is ready. Enjoy!!



I was a little nervous about what my Fiancee and the kids would think of the muffins. No worries, they were a huge hit! I loved the blend of the flavors, and the Cheerios were a great addition. I hope you give them a try!
~ Thanks for stopping by! ~
Jaime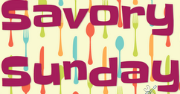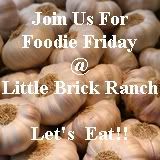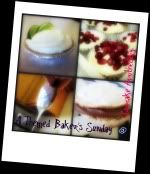 .....come and join in the fun at
these fabulous parties
, too!