This recipe came about a few nights ago when I wasn't sure what I wanted to make, and didn't have a lot of ingredients on hand. I had a package of boneless chicken breasts, and I had Feta cheese. What to do, what to do......
Ingredients:
4 boneless, skinless chicken breasts
6 oz. Feta cheese
olive oil
minced garlic
10-15 cherries
1 lemon
First, I mixed the Feta cheese, approximately 2-3 Tbsp. of olive oil, and 2-4 tsps. minced garlic. Add according to your own preferences. I LOVE garlic. :-)
Next, cut an opening in the thicker side of each chicken breast, being careful not to cut all the way through to the other side.
Stuff the Feta mixture into the chicken (time to get your hands dirty), and then place each breast into an 11 x 7 or 13 x 9 pan.
Using a zester (is that what it's called??), take the zest from the lemon, and sprinkle it on top of the chicken breasts, and then squeeze the juice from the lemon over the top of them as well.
Chop up the cherries and place them on top of, and around, the chicken breasts.
Stuffed, lemon zest, juice, and cherries on top.




Side-view




Bake at 375 degrees for 1 hour. These were delicious! The lemon flavor went through the breasts, and of course, the Feta cheese was so yummy. I hope you'll give it a try!
All done!




Sooooo good. : -)



~ Thanks for stopping by! ~
Jaime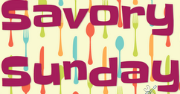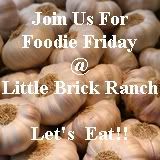 Please come join in the fun at all of
these great parties
!!