This recipe came about last weekend. I called Baby Girl a "Ragamuffin", and all she heard was the word "muffin", and requested some immediately, if not sooner. :-)
The original recipe came from my favorite Breakfast cookbook,
Morning Food
. I got it at L.L. Bean in Freeport, Maine about 4 years ago, and it has many wonderful/delicious recipes. I made a few changes to the recipe, and this is what I came up with:
Ingredients
3 large eggs
3/4 canola or vegetable oil
1 cup milk with 1 Tbsp. vinegar added to it before adding to recipe
1/2 cup strong coffee (I put 2 rounded Tbsp. instant coffee in cup and added very hot water to it)
1 tsp. vanilla extract
1/3 cup Hershey's special dark cocoa
2 3/4 cup white whole wheat flour
1 cup firmly packed brown sugar
1/2 tsp. baking powder
1 tsp. baking soda
1 tsp. salt
1/2-3/4 cup dark choc. chips
15-20 Hershey Kisses
Preheat oven to 375 degrees. Combine the eggs, milk w/vinegar, coffee and vanilla in a large bowl. Set aside.
Sift the rest of the ingredients (except the brown sugar....it kept clogging my sifter, Kisses and the choc. chips). Add the brown sugar, and you'll need to mix it into the sifted ingredients with a spoon or your hands, to make sure it is well blended. Next, add the choc. chips, and stir together.
Add the dry mix to the wet ingredients, and mix quickly with a wooden spoon until blended, but don't over mix.
Spoon batter into prepared muffin tins (you can use paper muffin liners....I sprayed the tins with olive oil spray) until they are about half full. At this point, add a Hershey Kiss in the center, and then finish filling the muffin tin until it is full.
Hershey Kiss added to half full tin, and 2 that are filled to the top.





All ready to go in the oven.

Bake the muffins for 20 to 25 minutes, or until done. This recipe will make 15 to 16 muffins.
Yum! Now all you need are hungry family members to gobble these up. These can be addictive, so be careful. :-)
The Hershey Kisses in the middle were a wonderful surprise for Baby Girl. Please let me know if you give these a try!
~ Thanks for stopping by! ~
Jaime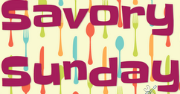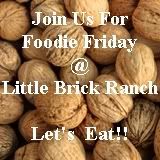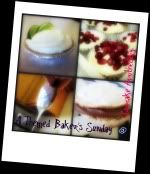 ....come join in the fun at
these
fabulous parties, too!